Written by Matthew Strunk
Especially now, for a lot of dealerships across the country, vehicle inventory is still one of the biggest concerns for their business, and rightfully so. COVID regulations and shortages in supply continue to affect how dealerships do business every day. 
With that being said, I don't want to write yet another article about how you should have considered pivoting towards marketing strategies that focus on vehicle acquisition, or how you should have considered focusing more on your fixed ops business or even how to streamline the retail ordering process. While each has valid points, and plenty to discuss, I instead want to talk about what your plans are after the inventory shortage ends. 
Don't Get Caught Sleeping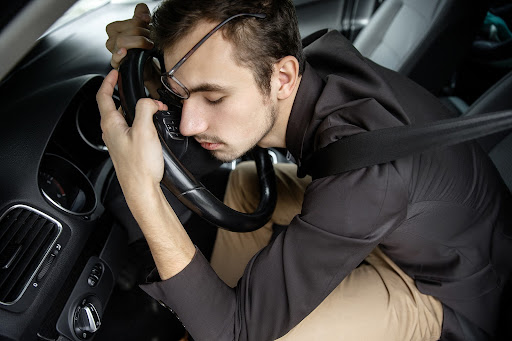 Don't sleep on important changes that support your dealership's long-term success!
I know the feeling. The feeling that inventory levels may never return to what they were. The feeling that the way we fundamentally approach selling vehicles has changed forever. There is probably some legitimacy to those feelings. Even some manufacturers have said themselves that they don't want inventory levels to return to what they once were. Some of these manufacturers want a leaner buying process that prioritizes factory orders vs selling of stock units. Heck, even some dealerships I speak with don't wish for things to "get better." 
"I'm selling fewer vehicles and making more money. Why would I want things to return to the way they were?" 
While this may be true for some, many still struggle due to the lack of inventory and the corresponding complexity of the pre-owned market (bubble anyone?) among other things. But when we review this sentiment that many seem to share, the question arises of "what are you trying to achieve?" Is the goal to move closer towards the business model of Tesla? Are the OEMs actually trying to squeeze out some of their dealer base in favor of direct orders? These and many more questions start to come to mind. 
Let's first investigate the idea that OEMs want to move towards a similar process as Tesla. It sounds great; Tesla was, after all, affected less than many of the other manufacturers. Their stock prices are absurdly high, they can quickly change their pricing model on the fly, and their customer base happily orders their vehicles online and waits for shipment. Doesn't sound half bad, right? Here's one of the fundamental differences though: if I want to buy a Tesla I have to go straight to Tesla. There isn't a network of franchisees all trying to dominate market share, there is just one company who can take my order. 
On the other side of the page, you have large OEMs such as Ford & Chevy with literally thousands of dealerships in which I can purchase my next vehicle. Each of these dealers compete with one another, each trying to convince me as a consumer that they are the ideal dealer to choose when ordering my next vehicle. 
At least, that is how it used to be.
With inventory levels the way they are, it is as if there has been a "truce" of sorts between many dealerships. There are little to no incentives, and with supply as low as it is, it would seem that there is almost no reason to be competitive. At least that is the stance of many dealerships as I speak with. I hear additional sentiments along the lines of, "We have no inventory and have to basically do nothing to sell a vehicle. There is no reason to push offers or deals, there is no reason to do any marketing, because even if it works, I have no vehicles to sell." 
I must agree that the logic seems somewhat sound, at least in the immediate future. Vehicle demand will continue to outpace inventory, with the average new-vehicle sales price showing a steady upward trajectory over the course of 2021 and into 2022. But what about after the inventory levels begin to return? With reported improvements in the supply chain, it is only a matter of time. 
Regardless of if inventory achieves the same levels of 2019, what happens when they hit, say 50%? What happens when one of your neighboring dealers decides it's time to start pushing the pace and driving compelling offers for prospective buyers? Where will your dealership be left? Are you ready to activate? Have you considered your positioning for that time? Have you started making moves today? 
The takeaway? Don't get caught sleeping at the proverbial wheel. Instead, it's time for you to look around to see who has gotten lazy with their customer retention and acquisition strategies and capitalize on those opportunities. 
Long-Term vs. Short-Term Strategy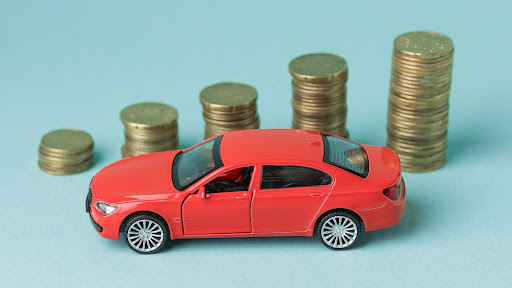 For long-term growth, dealerships that doubled down on inventory made the most money.
To further validate this concept, let's take a step back in time to early 2020 when the first shutdowns began. There were a lot of dealerships that feared the unknown of what would happen, and as a result they began liquidating as much inventory as possible. I get it, I felt that same fear in regards to my own companies. In the short term, the decision to liquidate seemed like a smart one. These dealerships seemed better positioned to ride out the pandemic and were able to free up a lot of cash all while lowering overhead. 
But while all this was happening there were other dealers observing this behavior who saw it as a different opportunity. What if they were to double down on their marketing efforts and acquire the very vehicles that other dealerships were selling? What if they took advantage of the dramatically reduced costs of many common digital marketing channels such as Google & Facebook ads? From where we stand today the answers to these questions are very clear. Those dealers were the ones who capitalized the most post shutdown. It would seem that their bet paid off. 
Now I understand that hindsight is 20/20, but after review, their decision not only seemed like the right one, but it actually seems like the obvious one. That's because they weren't looking at the immediate shut down, but rather at the fact that after shutdowns happened and people couldn't buy cars, there would be a pent up demand. In addition, while demand was increasing, supply wasn't moving at all. As we all learned in 7th grade "Intro to Economics", with an increase in demand and a decrease in supply we get what we've all lived through over the last year and what brings us to today. 
Point being, the dealerships that actually doubled down on inventory are the ones that made the most money, and the same benefit applies to those dealerships that doubled down on effective marketing. This is why it is critical to maintain both short- and long-term strategies for your dealership, something that is hard to do in a "month-to-month" world. 
Okay, so with our history lesson completed, I think we can all agree that your dealership still has to be competitive in your local market as it looks forward. It would seem that while today you need to consider inventory issues and its impacts on your marketing efforts, you should also start making decisions on what's next. How can you capitalize on what is to surely follow the current market conditions? What can you do today, to start maximizing your market share coming out of the current squeeze? 
In fact, what are you doing today to get ready for what is to come?
Seize the Opportunity in Front of You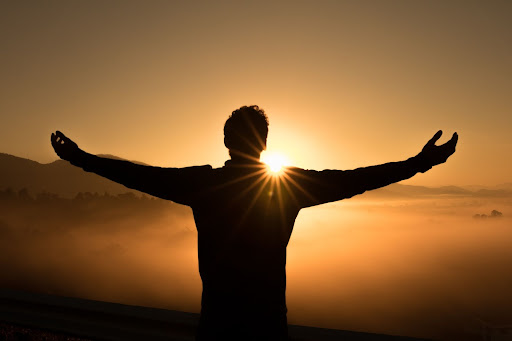 You can be the dealership who still cares about their customer more than making a quick buck.

 
I think it is fair to assume we are upwards of a year or more away from inventory getting back to some level of "normal." In fact, I would be surprised to see any material changes before Q3/Q4 of 2022. So while I'm completely in favor of the effectiveness of "strategic market based pricing," I would caution you to NOT burn long-term bridges with customers via unnecessarily huge price tags. Again, it might seem great today, but you have to ask yourself: will this customer actually come back to you? Will they feel slighted? I think you can be very profitable without damaging the relationship with your customers. It is up to you to figure out where the line lands. 
With that being said, you and I both know that there are dealers who are smacking the absolute crap out of their customers right now. Because of this, there is an opportunity for you to become their knight in shining armor. You can be the dealership who, in the darkest of days, still cares about their customer more than making a quick buck. 
If it were me, I'd be looking at these dealerships and putting together messaging meant to conquest and pull their customer base to me. I'd be looking at ways to build brand equity today that will increase the LTV (lifetime value) of my customers. If you were a prospective customer would you rather do business with the dealer who took advantage of you during this time or the dealer who still remained fair and treated you with respect and empathy? 
I'll give you an example. I work with a dealership that has focused on factory orders, but they've expanded their geographical market coverage by at least 100 miles. They're not charging bigger markups, and in fact they've been using their "pre-Covid pricing" in their advertising to secure more new customers. What's the result? A lot of new customers with massive YoY growth vs the rest of their region. Granted, many may not become lifetime customers, but they've gained a lot that will. Now, with the right retention marketing, they will have a huge leg up in the future. Plus, their allocations are based on sales volume, which they continue to increase even during these crazy times.  
That's just one example and there are plenty of other ways to position your dealership right now for immediate and long term success. In addition, I think right now is a perfect time to retool your marketing strategy. Have you wanted to completely redo your internal processes? Thinking of implementing a new tech stack? What better time than the "calm before the storm"? 
With that, I want to challenge you to stop focusing on a plan only based on the forecast for the next 4-6 weeks. Instead, I recommend that you also focus on your dealership's desired results 4-6 months from now once inventory levels start to rise. I want you to start thinking about what 2023 is going to look like and what you can do to set yourself up for massive success in the long run. I can guarantee you that many dealerships aren't doing this and as such there is a fantastic opportunity for those who choose to seize it.