Our tech will make your dealership's marketing efforts more efficient and more profitable.
Easily manage offers directly in our platform or configure automation rules to sync offers with your region. You can complete everything from within AutoSigma in seconds to ensure you're first to market every time.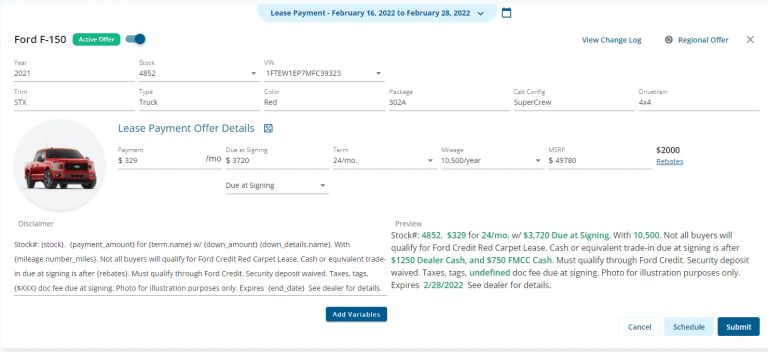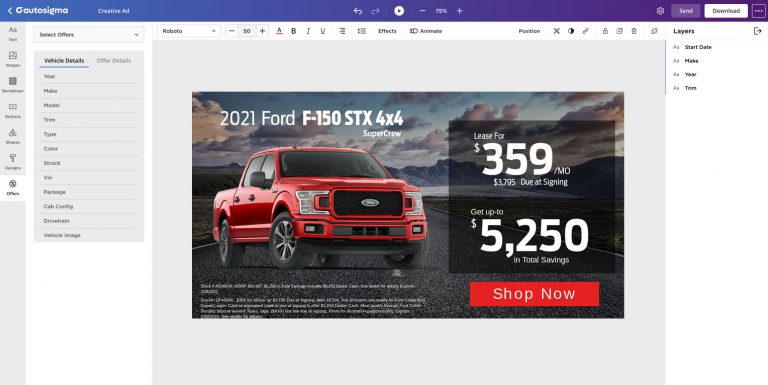 Drag & Drop Design Editor
Your offers automatically create nearly every asset type imaginable. From website creative to Facebook Ads, from Google Ads to direct mail, save tons of time & money. Plus, you can easily customize your assets ensuring you stand out from the competition.
Sync all of your designs & assets to the mediums & placements of your choosing. For offline mediums, your assets will be created and ready for download or distribution to your media partners.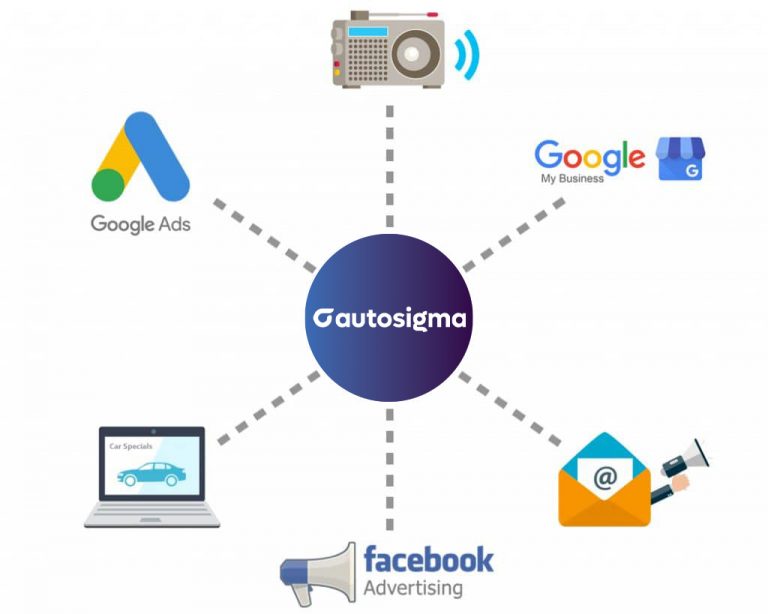 "AutoSigma allowed my dealership to reduce my advertising expenses and target specific market area's better than ever before. Awesome team, Awesome support."
Sarah Jennings - Marketing Director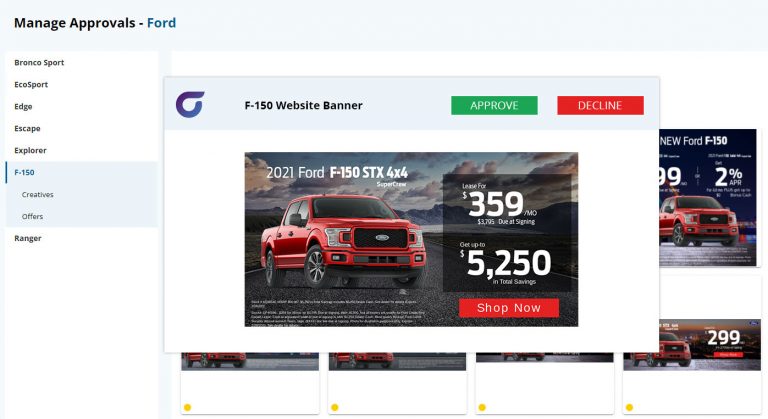 Easily manage internal & external approvals for all your marketing assets. Collaborate with other team members and various stakeholders to ensure your ads are compliant.
Manage your website specials for new, pre-owned, service, and parts/accessories all from one easy to use platform. These high converting website pages are included with your subscription.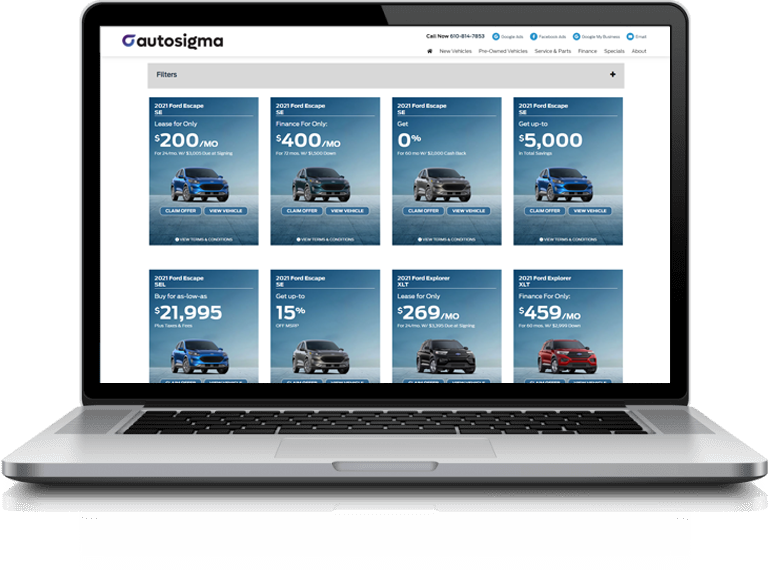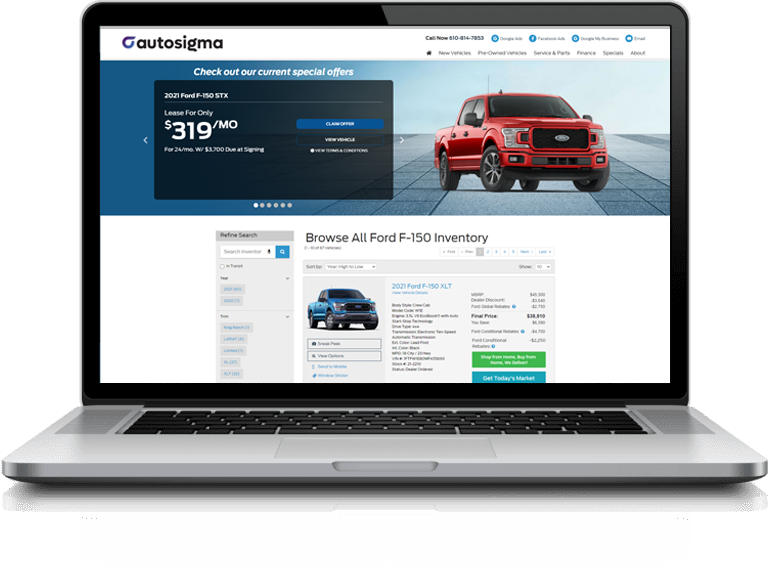 Dedicated Landing Pages (DLPs)
Manage high performing landing pages to be used on your website and in your marketing campaigns. These landing pages will improve your website conversion rates and provide a smooth user experience.
Intelligent Notifications